US-based Seymour AV and UK-based Screen Excellence -- both industry leaders in acoustically transparent woven fabric projection screens -- founded a joint venture that combines the best of each company's technology platforms, namely Seymour AV's patented electric retractable screens and Screen Excellence's fixed-frame, in-ceiling and masking screens. Called Seymour-Screen Excellence (SSE) the brand exclusively serves high-end custom installers and specialty AV retailers in the US and Canada.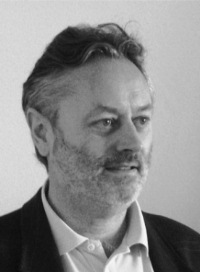 Based in England, Screen Excellence was founded in 2005 by CEO Patrice Congard, originator of the modern acoustically transparent screen and leading innovator of the technology. Since 1996 he focused on the development of acoustically transparent screens as being the obvious solution he envisioned to get the image and the sound in perfect coherence, the first condition to achieve the suspension of disbelief. Screen Excellence's mission is to offer the most advanced acoustically transparent screens available today. Using the proprietary Enlightor woven screen fabrics, the company's state-of-the-art screens provide flawless picture quality and acoustic transparency, superior to traditional perforated screens or other less exacting woven screen materials. www.screenexcellence.com
Patrice has an engineering background in Sound and Vibration Research, graduated in 1979. He has been involved in professional audio until 1996, and has been marketing director for L-Acoustics during the development and launching period of the V-DOSC system, a world standard in sound reinforcement.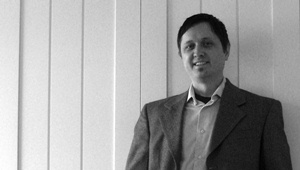 With a slogan of "Get the screen, keep the sound," and a goal of constant improvement of the home theater experience, Seymour AV offers the most responsive, top-quality manufacturing and materials innovations available to the US market. From their manufacturing location in Iowa, Seymour has focused design goals on the patented retractable screen design and the combination of the most visually dynamic acoustically transparent screen materials with the deepest, darkest border velvet. Using all US-sourced materials and celebrated customer service, Seymour has been able to define new values in the enthusiast home-theater market. www.seymourav.com
Chris has an B.S. in electrical engineering, a minor in economics from University of Missouri- Columbia, and an M.B.A. with honors from NYIT. His background includes sound reinforcement, product design and management, corporate strategy and manufacturing processes.
Sales Representatives
If you are a specialty home theater dealer or custom installer, and understand the system benefits from an expertly matched visual and audio combination, you should be a Seymour-Screen Excellence authorized dealer. Our sales representative companies are in the following territories:
Paul Muto, Sales and Marketing/PR Manager
Muto Communications, LLC
3 Kismet Court
Ridge, NY 11961
tel 631-849-4301
mobile 516-662-5374
paul@mutocomm.com