This Text is hidden
Subtext goes here.... Can you dig it?
Fixed Frame Screens
Seymour-Screen Excellence's screen fabrics are held under permanent tension by a rigid aluminium frame that combines a boldness in design, strength to span 300" without sag, yet remaining narrow enough to fit into any decor at sizes down to 70" wide. The three widths of frames are coated in our Infinite Black™ velvet which absorbs 99.7% of the incident light, creating the perfect black border.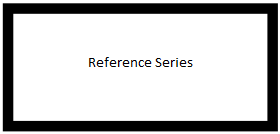 Reference Series (RF) [3.75" wide, 2.5" deep] Rather than using more conventional snaps the Enlightor-4K fabric is affixed to the frame by means of a self tensioning groove system. Once locked in place its tensioning ensures the fabric is evenly supported and free of ripples. With such attention to details the Reference Fixed frame's eight-piece screen guarantees a perfectly flat projection surface. Options include VistaCurve and magnetic masking panels.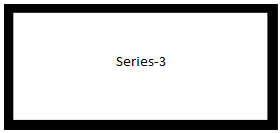 Series-3 [3.3" wide, 1.6" deep] Our mid-size extrusion offers flexibility to handle all we have to offer. Available with the grip channel tensioning system for Enlightor-4K, the grommet / o-ring attachment method for the Enlightor-Bright and Ambient-Visionaire and Radiant screen materials, the Series-3 scales up to 210" wide in a four-piece construction. Options include VistaCurve and magnetic masking panels.
Magnetic Masking panels: For the RF, Series-3 or Series-1, optional removable magnetic masking panels will easily convert your screen's aspect ratio and eliminated the gray bars. Available in acoustically transparent with a leading edge of velvet, or all Infinite Black velvet non-acoustically transparent, they will convert a native 1.78 (HD) screen to 2.40. If your screen is the native 2.37 (WS) they will convert it to 1.78 (HD). They feature simple magnetic attachment for easy installation and completely detach when not needed.

Series-2 [2.6" wide, 1.3" deep] Our economical thinner four-piece extrusion offers the grommet / o-ring tension system for smaller screens, up to 130" wide. Available with the Enlightor-Bright, Ambient-Visionaire and Radiant screen materials.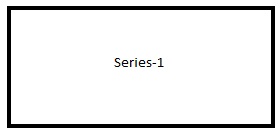 (NEW!) Series-1 [1.5" wide, 1.6" deep] Our new premium Series-1 fixed frame screens feature a contemporary yet videophile-approved 1.5" wide visible border of Infinite Black velvet, available with either the any of our screen materials. The four-piece (1.6" deep) frame with removable trim scales up to a 200" wide image.
Being made here in the Ames, Iowa facility we can make custom aspect ratios and sizes upon request.
16:9 (1.78)
Image W
Image H
Image D
Total
RF90HD
97.5" x 58.1"
3F90HD
90.0"
50.6"
103.2"
96.7" x 57.3"
2F90HD
95.3" x 55.9"
1F90HD
93.0" x 53.6"
RF96HD
103.5" x 61.5"
3F96HD
96.0"
54.0"
110.1"
102.7" x 60.7"
2F96HD
101.3" x 59.3"
1F96HD
99.0" x 57.0"
RF100HD
107.5" x 63.7"
3F100HD
100.0"
56.2"
114.7"
106.7" x 62.9"
2F100HD
105.3" x 61.5"
1F100HD
103.0" x 59.2"
(max A-V)
2F106.5HD
106.5"
59.9"
122.2"
111.8" x 65.2"
1F106.5HD
109.5" x 62.9"
RF110HD
117.5" x 69.3"
3F110HD
110.0"
61.8"
126.2"
116.7" x 68.5"
2F110HD
115.3" x 67.1"
1F110HD
113.0" x 64.8"
RF120HD
127.5" x 75.0"
3F120HD
120.0"
67.5"
137.7"
126.7" x 74.2"
2F120HD
125.3" x 72.8"
1F120HD
123.0" x 70.5"
RF130HD
137.5" x 80.6"
3F130HD
130.0"
73.1"
149.1"
136.7" x 79.8"
2F130HD
135.3" x 78.4"
1F130HD
133.0" x 76.1"
RF140HD
147.5" x 86.0"
3F140HD
140.0"
78.5"
160.6"
146.7" x 85.2"
1F140HD
143.0" x 81.7"
RF150HD
157.5" x 91.8"
3F150HD
150.0"
84.3"
172.1"
156.7" x 91.0"
1F150HD
153.0" x 87.3"
RF160HD
167.5" x 97.5"
3F160HD
160.0"
90.0"
183.6"
166.7" x 96.7"
1F160HD
163.0" x 93.0"
RF170HD
170.0"
95.6"
195.0"
177.5" x 103.1"
RF180HD
180.0"
101.2"
206.5"
187.5" x 108.7"
RF190HD
190.0"
106.8"
218.0"
197.5" x 114.3"
RF200HD
200.0"
112.5"
229.5"
207.5" x 120.0"
larger or custom sizes available upon request
2.37
Image W
Image H
Image D
Total
RF96WS
103.5" x 48.0"
3F96WS
96.0"
40.5"
104.2"
102.7" x 47.2"
2F96WS
101.3" x 45.8"
1F96WS
99.0" x 43.5"
RF100WS
107.5" x 49.6"
3F100WS
100.0"
42.1"
108.5"
106.7" x 48.8"
2F100WS
105.3" x 47.4"
1F100WS
103.0" x 45.1"
RF110WS
117.5" x 53.9"
3F110WS
110.0"
46.4"
119.4"
116.7" x 53.1"
2F110WS
115.3" x 51.7"
1F110WS
113.0" x 49.4"
RF120WS
127.5" x 58.1"
3F120WS
120.0"
50.6"
130.2"
126.7" x 57.3"
2F120WS
125.3" x 55.9"
1F120WS
123.0" x 53.6"
RF130WS
137.5" x 62.3"
3F130WS
130.0"
54.8"
141.1"
136.7" x 61.5"
2F130WS
135.3" x 60.1"
1F130WS
133.0" x 57.8"
RF140WS
147.5" x 66.5"
3F140WS
140.0"
59.0"
151.9"
146.7" x 65.7"
2F140WS
145.3" x 64.3"
1F140WS
143.0" x 62.0"
RF150WS
157.5" x 70.7"
3F150WS
150.0"
63.2"
162.8"
156.7" x 69.9"
1F150WS
153.0" x 66.2"
RF160WS
167.5" x 75.0"
3F160WS
160.0"
67.5"
173.7"
166.7" x 74.2"
1F160WS
163.0" x 70.5"
RF170WS
177.5" x 79.2"
3F170WS
170.0"
71.7"
184.5"
176.7" x 78.4"
1F170WS
173.0" x 74.7"
RF180WS
187.5" x 83.4"
3F180WS
180.0"
75.9"
195.3"
186.7" x 82.6"
1F180WS
183.0" x 78.9"
RF190WS
197.5" x 87.6"
3F190WS
190.0"
80.1"
206.2"
196.7" x 86.8"
1F190WS
193.0" x 83.1"
RF200WS
207.5" x 91.8"
3F200WS
200.0"
84.3"
217.0"
206.7" x 91.0"
1F200WS
203.0" x 87.3"
RF210WS
210.0"
88.6"
227.9"
217.5" x 96.1"
RF220WS
220.0"
92.8"
238.8"
227.5" x 100.3"
RF230WS
230.0"
97.0"
249.6"
237.5" x 104.5"
RF240WS
240.0"
101.2"
260.5"
247.5" x 108.7"
RF250WS
250.0"
105.4"
271.3"
257.5" x 112.9"
larger or custom sizes available upon request